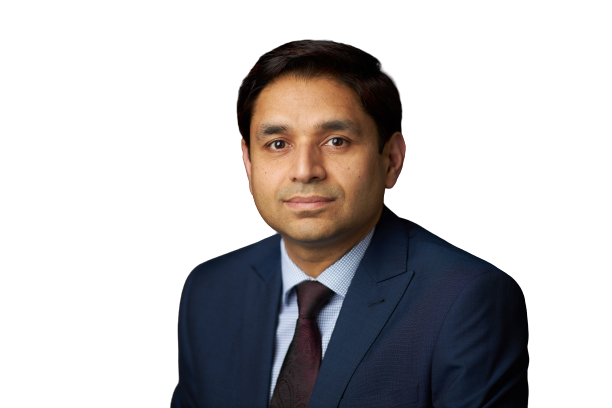 About Me
Vivek Srivastava
My initial medical education and surgical training has been in India and then complemented with further training in the UK where I achieved specialist registration as a cardiothoracic surgeon.
I then topped this off with a specialist fellowship in Minimally Invasive and Robotic Cardiac Surgery at the world-famous Cleveland Clinic, Cleveland OH, USA which is one of the largest centres in the world for cardiac surgery.
I spent a year (2016-2017) training in mitral valve surgery and robotic mitral valve surgery with Dr. A. Marc Gillinov.
I then returned to the UK and was appointed as Consultant Cardiac Surgeon (with mitral subspecialist interest) at Oxford University Hospitals in 2018.
Throughout my training, I have had the good fortune of learning from experts – not just the technical skills of surgery but also vital skills of decision-making before surgery including choosing appropriate tests or procedures and looking after patients as they recover from surgery. Ultimately these are to achieve the best possible outcome for a patient.
Cardiac surgery is one of the most complex surgical procedures overall and understandably can be very stressful for patients. I believe that knowing what lies ahead helps (most) patients tolerate the idea of a heart operation better and helps their recovery overall. This includes:
what is actually wrong with a patient (in my specialty, the heart)
how it impacts a patient
what is being proposed as treatment and why (i.e. how is it beneficial)
what the surgical procedure involves
what the risks and the chances of complications are
what to expect after an operation in terms of recovery
progress as they recover from an operation
I take special care that all above aspects are communicated well with a patient, so there is a good understanding before a patient agrees to undergo a major surgical procedure.
Please feel free to look through the information on this website. If you have any queries, please Contact me through any of the channels.
Practice Locations
My primary workplace is John Radcliffe Hospital, part of Oxford University Hospitals, Oxford. However I see patients referred from a number of hospitals across a wide area including Northampton General Hospital, Northampton (Northamptonshire); Great Western Hospital, Swindon (Wiltshire); Milton Keynes University Hospital, Milton Keynes (Buckinghamshire); Jersey General Hospital, Jersey; Kettering General Hospital, Kettering (Northamptonshire); Wycombe Hospital, High Wycombe (Buckinghamshire) etc.
Professional
Qualification & Training
Experience in Cardiothoracic Surgery
Qualifications
M.B.,B.S. - 1999
M.S. (Gen Surg) - 2003
MRCSEd - 2004
M.Ch. (Cardiovasc & Thorac Surg) – 2007
FRCSEd (C-Th) – 2013
PGCC MedEd – 2018
MBA - 2022
Teaching and Training Experience
Approved Educational Supervisor
Faculty for NOTSS course at RCSEd and SCTS
Faculty for Cardiac Advanced Life Support course at OUH
Faculty for Basic Surgical Skills Course of RCS England
Ex -Faculty for Basic Surgical Skills Course, James Cook University Hospital, Middlesbrough, Oct. 2014, Oct. 2015 and Oct. 2017
Regular involvement with teaching/ training of registrars, surgical care practitioners and specialist nurses.
Previously examiner for undergraduate medical students - Liverpool University and Newcastle University, U.K.
Ex-Honorary Teacher, School of Medical Sciences, Liverpool University, U.K., 2014-2016.
Ex- Faculty for Cardiac Advanced Life Support course at Dept. of Cardiothoracic Surgery, Victoria Hospital, Blackpool, U.K. – Nov. 2013.
Other professional activities
Co-Convenor, Essential Skills for the 21st Century Surgeon Symposium (part of the 1st International Conference of the RCSEd), Chennai, India, 6-8 Oct. 2022
Ex-Honorary Teacher, School of Medical Sciences, Liverpool University, U.K.
Previously Examiner for undergraduate medical students - Liverpool University and Newcastle University, U.K.
Manuscript reviews for the Annals of Thoracic Surgery, European Journal of Cardiothoracic Surgery, Journal of Cardiothoracic Surgery and Journal of Cardiovascular surgery.
Other Interests
My other interests include education and training and I have a Post Graduate Certificate in Medical Education from the University of Dundee. Another developing interest is management and clinical leadership and I have studied for MBA. I am also active in professional circles and am an active member of the Society for Cardiothoracic Surgery in Great Britain and Ireland and am a member of its Education subcommittee. I have also been appointed as a member of the Surgical Specialty Board for Cardiothoracic Surgery of the Royal College of Surgeons of Edinburgh. In addition, I am a fellow of Indian Association of Cardiothoracic Surgery.
Voluntary activities
Co-organiser for webinar series of Resilience/ Leadership Talks in the wake of the Covid-19 crisis. Excellent reviews and feedback with accreditation/ recognition by RCSEd for 1 CPD/ session. Recorded sessions are available for later viewing on a YouTube channel: https://www.youtube.com/channel/UC0tNDLLv-N6fv8RRIeCoj_g